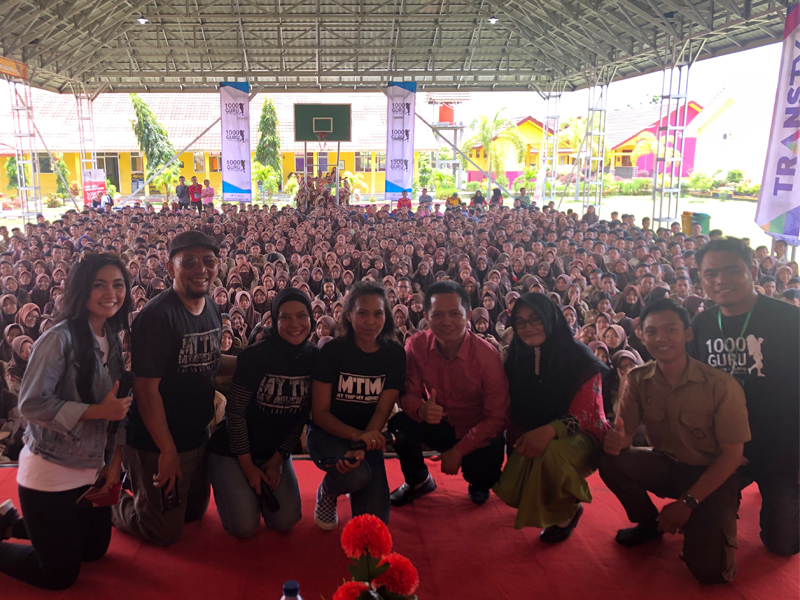 TUBASF AWARDS merupakan event festival film pendek disertai seminar dan workshop dari para praktisi khusus dalam bidang tersebut.

Digelar di Lampung yang berlokasi di daerah Tulang Bawang yang merupakan kali pertama dan ditempat pertama pagelaran tersebut, diikuti oleh beberapa sekolah yang mayoritas SMA sederajat dan dihadiri oleh 1000 lebih partisipan yang hadir memeriahkan event tersebut.

Para praktisi yang hadir didatangkan langsung dari Jakarta yang merupakan Producer MTMA yaitu Yessy Yani Agus the movie, Sutradara MTMA the movie yaitu Nurzukyansyah dan Creative MTMA the movie yaitu Dhea Amanda. Mereka mengisi seminar dan workshop yang menceritakan bagaimana proses pembuatan film tersebut dan cara dalam pemilihan talent dan pengambilan gambar.

Sedangkan untuk tahap penjurian akan dilakukan penilaian melalui youtube dan social media dan pemenang akan diumumkan setelah event berlangsung, event tersebutj uga diselenggarakan dalam rangka memberikan arahan mengenai efek dari kemajuan teknologi seperti social media dan pembuatan video atau film pendek agar bisa di arahkan ke hal yang positif.